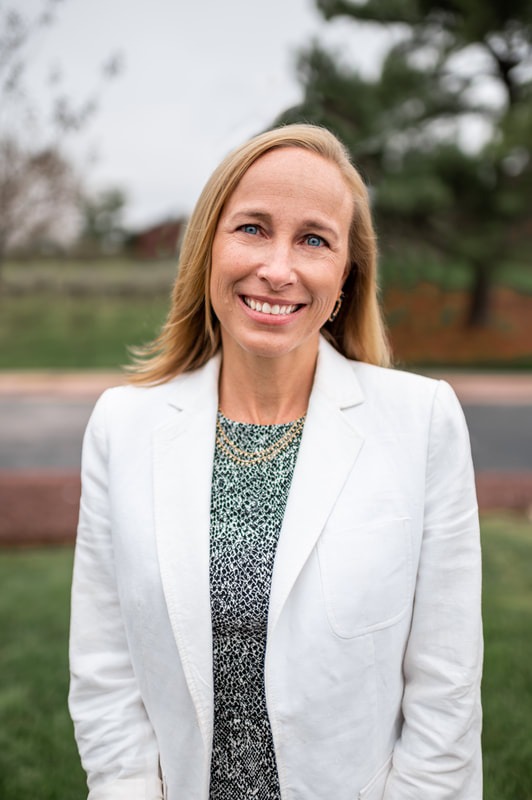 Co-Founder and Estates & Trusts Attorney
Cheri Dorsey is known for creating a warm and comfortable space for her clients' wishes to be heard. She helps her clients and their families navigate the difficult issues of planning for disability and death. Her clients remember her for her kind heart and sympathy and often remark that she gives them the peace of mind they have been looking for.
Cheri handles all areas of estate planning, estate administration, and trust administration. She advises her clients on the foundations of estate planning, as well as more complex areas, including Life Insurance Trusts, Grantor Retained Annuity Trusts, Charitable Remainder Trusts, and Qualified Personal Residence Trusts.
Her clients often come to her for assistance with fulfilling their charitable wishes, from entering into pledge agreements with organizations, to even creating charitable organizations. She also works with artists and art collectors to guide them on achieving their goals for the continuity of their collections.
She works with business owners and succession planning, particularly with respect to transferring interests in family businesses to the next generation through various gifting and other transfer techniques.
Cheri regularly handles the administration of trusts and estates and often serves as a fiduciary with respect to those matters. She is known for holding the hand of the surviving spouse and other family members after the death of a loved one, helping them through the grieving process one step at a time.
Cheri started Sessa & Dorsey with Tom because she wants to provide high-level estate planning services in a family-like environment for her clients. She enjoys working with her clients and their families throughout their lives as their needs and wishes change over time.
When Cheri is not helping her clients, she enjoys spending time with her husband, children, and extended family. The Dorsey family lives in Parkton, Maryland, and they enjoy music, various sports, and attending Hunt Valley Church.
Professional and Civic Involvement
Member, Planned Giving Council, Baltimore Symphony Orchestra
Member, American Bar Association
Member, Maryland State Bar Association, Estates and Trusts Section
Member, Baltimore Estate Planning Council
Member, Baltimore County Bar Association
Member, Hunt Valley Business Forum
Awards & Recognition
Super Lawyer, Top Rated Estate Planning & Probate Attorney in Hunt Valley, MD (2020 – 2022)

Super Lawyer, Rising Star, (

2014 – 2016)
Education
J.D., with Honors and Distinction, University of Maryland School of Law, 2001
B.A., Goucher College, 1998
Publications, Interviews, & Lectures
Presenter, "Because Every Gopher Needs a Plan – Estate Planning 101," Goucher College (August 2022)
Presenter, "No Excuses: Estate Planning for Creatives," Charm City Legal Workshop (August 2022)
Co-Presenter, "5 Things You Should Do Now to Prepare for Possible Estate Tax Law Changes," Sessa & Dorsey webinar (July 2021)
Guest on the podcast "Ask Buckingham

" (July 2020)

Guest on the podcast/radio show "Money, Riches & Wealth

" (June 2018)

Presenter, "Protecting your Legacy," Broadmead Retirement Community (November 2015)
Presenter, "Estate Planning 101," Baltimore Symphony Orchestra Giving Circle (January 2013)
Co-Presenter, "The Maryland Estate Tax," Maryland Association of Certified Public Accountants Annual Conference (October 2007)
Co-Presenter, "Death, Taxes and New Health Care Regulations," Gordon Feinblatt Seminar for Physicians (March 2007)
Co-Presenter, "The Maryland Estate Tax, Revocable Trusts vs. Wills, a Primer on Maryland Probate and Beneficiary Designation Issues," Maryland Association of Certified Public Accountants (January 2007)
"We often hear of tragedies that happen to other people, yet we never think they will happen to us. Last year, just one week after dropping both of our children off at college—the youngest just starting his freshman year, the unthinkable happened. While we were enjoying our first weekend as empty nesters, my husband suffered a massive heart attack. While we had done a certain amount of planning, nothing can ever prepare you for the sudden loss of your spouse and the father of your children. Along with the obvious emotional grief, I found myself absolutely manic about organizing my affairs so that should something happen to me, my children would not be left to deal with what I quickly discovered is an overwhelming process. Not only was I focused on getting this done, but I wanted it done immediately. I am so very grateful that I was referred to Cheri Dorsey of Sessa & Dorsey. I reached out to Cheri on a Thursday and was sitting in her office the following Tuesday. Having lost a parent at a young age herself, she understood what I needed and made me feel instantly at ease. In very short order I had a complete estate plan, new will, and advanced directives for me and for both of my children. Cheri also educated me on some estate planning vehicles that I was unaware of and incorporated these into the process. While the pandemic has added a whole new level of concern in our lives, I rest much easier because of the work Cheri has done for us. Cheri and her team have been incredibly helpful, professional, and responsive, and I consider Cheri not only one of my most trusted advisors but also a friend."
Estate Planning Client
"Cheri was so helpful and it was a pleasure working with her on our estate plan. We already put a reminder in our calendar to review our estate plan with her again in three years to ensure we are up-to-date!"
Estate Planning Client
"Cheri really took the time to answer all our questions, concerns, and work through the details for our Will. We will definitely recommend her to any of our friends who mention they want to update their Wills."
Estate Planning Client
"I recently hired Cheri to help with my estate planning. I really appreciate her patience and understanding that this has taken me so long, and her hand-holding and informative, human approach to all this. It really makes a difference. Thank you. If my friends or family ever need estate planning assistance, I will recommend Sessa & Dorsey."
Estate Planning Client