Most adults are aware that they should have a Will, formally known as a Last Will and Testament. However, you may not be aware that a Will is just one piece of your estate plan. The phrase estate planning includes several different legal documents and tools to ensure your wishes are known and your loved ones are taken care of after you pass. And despite what you may have heard through the grapevine, every adult should have an estate plan—regardless of their income level, the number of assets, marital status, or if they have children.
Without a comprehensive understanding of estate planning, you are probably hesitant to take the next step. Excuses may include…
"I'll look into it next year."

"I'll look into it after I get that promotion I've been working towards."

"Let's wait until after we're married."

"Let's wait until after we have kids."

"I don't understand the estate planning process."
As the excuses start to pile up, it is common to see estate planning as something akin to cleaning out the garage—a chore that can be put off indefinitely. And when you do eventually decide to start, the entire process can seem incredibly daunting and highly confusing. At Sessa & Dorsey, we make the estate planning process as seamless as possible. We guide you through every step, ensuring that you and your loved ones will be taken care of.
Here is a breakdown of the parts of an estate plan, and why you should not wait to start thinking about your future.
An Estate Plan at its Core
An estate plan is a series of documents that outlines where you would like to transfer your assets after your death.
Common assets included in an estate plan:
Bank accounts (checking and savings)

Stocks, bonds, and mutual funds

Investments

Business ownership

Life insurance policies

Retirement plans

Real estate

Vehicles

Valuables personal possessions such as family heirlooms, art, and collectibles
At the end of the day, your estate includes everything you own—regardless of its financial value.
The people you determine to receive your assets are known as beneficiaries and/or legatees. Typically, the primary beneficiaries are spouses and children. If you decline to name beneficiaries, your assets will be transferred according to the Maryland laws of intestacy, which may very well not be in accord with your wishes.
What is Included in an Estate Plan?
While estate plans will vary from person to person depending on their needs, common documents found within many plans include:
These are only simple descriptions of what these legal documents are intended to provide. Variations of these documents exist to address specific wants and needs. An experienced estate planning attorney can walk you through different options.
Why Should I Establish an Estate Plan?
The truth is, everyone over the age of 18 should establish an estate plan, regardless of the value of the assets he or she owns. It goes without saying that none of us can predict the future. Financial and medical emergencies can—and do—happen at any time. Without clear, legal documents which outline your wishes should the unthinkable happen, your family may be left in a difficult position.
How an Estate Planning Attorney Helps
The right attorney will walk you through all the necessary ins and outs when it comes to your estate plan. When it comes to tackling advanced issues such as estate tax or inheritance tax, you want someone knowledgeable on your side to help you make the right decisions for your future.
Do not wait until you are married or you receive that big promotion. The hardest part is often simply taking the first step and overcoming inertia. So, take a deep breath and get in contact with an estate planning attorney today to get started.
At Sessa & Dorsey, we consider the bigger picture at hand and advise our clients on the best estate plan for their specific needs and desires. If you have questions about estates and trusts, please contact us at (443) 589-5600.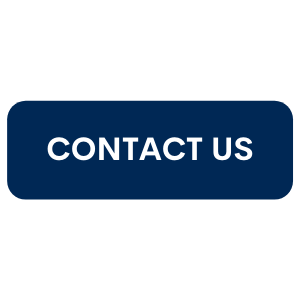 Related blog posts:
What Happens If I Die Without a Will in Maryland?
Estate Planning for Individuals Who Do Not Have Children
When Should I Update My Estate Plan?