Your relationship with an estate planning attorney will be unique compared with other legal professionals because estate planning is inherently personal. You must trust this person to help guide you in making important decisions and to help take care of your loved ones after you pass.
Deciding upon an estate planning attorney may be one of the more significant choices you will make in your life as the contents of your documents could have long-ranging consequences for your beneficiaries. For big decisions such as these, it is important to ask the right questions.
"What is Your Level of Experience?"


In a typical professional setting, asking for someone's credentials is considered rude. However, when choosing an attorney for any reason, it is critical to uncover whether or not they are qualified for the job at hand. And these qualifications extend further than just a framed degree from a legitimate law school.

Ideally, you should choose an estate planning attorney who not only holds a solid reputation for the work they do but also has significant experience working with a steady stream of clients and their families. Conduct independent research into the firm's credentials. Read online reviews and comb-over their website for more information. Perhaps most importantly, ask your friends and family if they have heard of the attorney or law firm.  While all estate planning attorneys started somewhere and the length of time in practice does not guaranty a great experience, much of the value that an estate planning attorney can provide comes from previous experience working with many families over a long period of time with similar issues to yours.

You are smart enough to recognize whether or not a firm is legitimate, but it takes a bit more digging to find out whether or not their services are right for you.
"Do You Customize Your Services?"


In the legal industry, there are some online services and attorneys who specialize in providing affordable legal templates. This is especially true when it comes to estate planning. However, we cannot understate how important it is to work with an estate planning attorney who customizes their services to your specific needs and desires. Estate planning is personal and requires special attention to detail. A cookie-cutter estate plan will not cover important details like how to avoid certain taxes, how to keep your estate transfer private after you pass, or how to plan for family members with special needs.  Remember, just because an estate planning document is valid, does not mean it is good for your situation.

We encourage you to find an attorney that asks you questions that make you consider how to protect your assets and family with more than just a simple Last Will and Testament.
"Can I Trust You to be My Representative Should Something Happen to Me?"


Estate planning should factor in all of life's inevitabilities. You must consider whether your plans will be fulfilled if you are somehow no longer able to represent yourself. Should you fall ill and become incapacitated, do you have faith that your planning attorney could speak with authority on your behalf on matters related to your estate?

You may only be able to find an answer to this question after speaking directly with your prospective attorney. Ask them the question directly and determine for yourself if their response is enough for you to instill this level of trust in them. Ask them to walk you through the steps they would if you were to fall ill and judge the level of care and confidence in their words.
"Do You Have a Contingency Plan for Yourself?"


Estate planning attorneys offer you and your family a service that will extend beyond your life. You want to ensure you are making a healthy, longtime investment in this relationship. Ask your prospective attorney exactly what would happen to your estate plan if they were rendered unable to fulfill their duties.

Do they have a partner who is willing to take up the work that you two have started? Do they have an experienced staff who can handle a transfer? The right estate planning attorneys will have a set plan for their deaths, illnesses, or retirement.
These are only a few questions you should ask when planning to meet with an estate attorney. This is a good place to start before signing an agreement and engaging in a deeper conversation.
At the end of the day, trust your gut. A prospective attorney may have all the right answers, but just does not feel right for you. Ensure you feel comfortable and trust your estate planning attorney to have you and your family's best interests in mind.
At Sessa & Dorsey, we consider the bigger picture at hand and advise our clients on the best estate planning tools for their specific needs and desires. If you have questions about estates and trusts, please contact us at (443) 589-5600.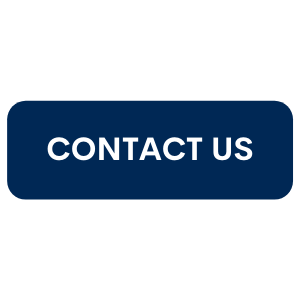 Related blog posts:
The Importance of Building a Long-Term Relationship with your Estates and Trusts Attorney