At Sessa & Dorsey, we provide a holistic perspective on estates and trusts. We believe our clients should be well-versed in all aspects of financial wellness, to complement the benefits of a customized and up-to-date estate plan that meets their specific needs and desires.
A financial advisor can be an invaluable asset to your family's future. The right advisor can help you make key decisions and investments to increase the value of your portfolio. They can also help you make day-to-day financial decisions that are in your and your family's best interests.  A financial advisor can also be of invaluable service when transferring financial assets after death.
Whether you are looking for someone to help you spend more wisely on a day-to-day basis, financial comfort in retirement, or to assist in building wealth for future generations, financial advisors can offer expert services for whatever your goals may be. Choosing an advisor who will work for you and your family's needs does not have to be daunting, as long as you have a good idea as to what you are looking to achieve.
Understand Your Goals 
Certain financial advisors excel in specific services, such as retirement planning, planning for children with special needs, and portfolio management, among others. For many people, a well-rounded financial advisor, who can assist with today's concerns and tomorrow's uncertainties is the perfect choice.  Understanding what you want will save you time and the hassle of sifting through a multitude of options. Take the time to reflect on your goals and look for a financial advisor that provides the services to help get you there.
You will know you are on the right track if a prospective financial advisor asks you about your goals and tailors their services to your needs and desires. Be wary of financial advisors that seemingly just want to plug you into a specific financial product or who do not seem interested in getting to know you and your needs in detail.
Always Check for Certifications and Credentials   
Trusting someone with your financial information and assisting with your long-term financial security can be a bit frightening. Remember to properly vet an advisor or a firm before deciding to conduct business with them. You will want to review a potential advisor's professional industry certifications as well as the certifications of their firm.  There are many professional certifications and designations.  You should understand the certifications and designations of a potential advisor and make sure they align with your needs.  You should also ask about the advisor's experience in working with clients like you.  The right advisor should be very open about their credentials and their experience.
Finally, governing boards do keep records on financial advisor complaints.  While it is very true that anyone can make complaints for any reason to a governing board (and, therefore, frivolous or unfair complaints can and do exist), seeing a history of complaints or an especially concerning issue can be deduced by reviewing such history and helpful in choosing a financial advisor.
Speak with Your Estate Planning Attorney 
Estate planning and financial advising go hand-in-hand. If you have a trusted estate planning attorney, they can help assist you in the process of searching and hiring a financial advisor that meets your needs and desires.
You should also introduce your estate planning attorney to your financial advisor so they can develop a relationship. Together, they can create an estate plan and financial plan that address your goals.
At Sessa & Dorsey, we consider the bigger picture at hand and advise our clients on the best estate planning tools for their specific needs and desires. If you have questions about estates and trusts, please contact us at (443) 589-5600.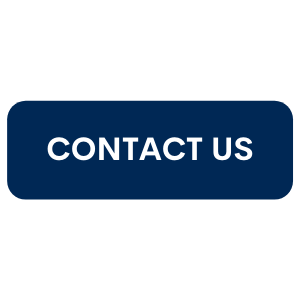 Related blog posts:
The Importance of Building a Long-Term Relationship with your Estates and Trusts Attorney