As soon as your child turns 18, they are, in fact, a legal adult. And before you know it, they are going to be entering the real world. Between college applications,  job searching,  graduation parties, sometimes the finer details of their burgeoning adulthood can get lost in the shuffle.   
Most likely, your child will not even be thinking of the legal documents required to prepare them for the future. Before your child moves out of the house, however, you should make sure the following documents are in order:  
Advanced Directive & Designation of Health Care Agent  
In the Advance Directive and Designation of Health Care Agent document, your child can appoint you as his or her Health Care Agent so that you can make medical decisions for them. While this scenario is unthinkable for parents, you want your family to be prepared for any possibility.   
In an Advance Directive, your child will also have an opportunity to express his or her wishes regarding life-sustaining treatments in the event of incapacitation. There are a number of situations in which your child will need to decide their treatment preferences.  
Your child may not feel prepared to make these decisions immediately. Consider broaching the topic early to help them absorb and understand what will be required of them at this stage.  
Parents should possess a full understanding of their child's wishes regarding their medical care. Both parties should research the options which exist for those experiencing life-extending medical care.  
HIPAA Release Form
The Health Insurance Portability and Accountability Act restricts access to personal medical records from anyone other than the adult patient and their healthcare provider. The Advance Directive and Designation of Health Care Agent document includes the HIPAA release language so that a health care provider will provide the parent with medical information, such as records.  
Financial Power of Attorney
A Financial Power of Attorney is a legal document in which your child gives you (the Attorney-In-Fact) the authority to handle financial matters on his or her behalf. Financial matters can include—but are not limited to—access and authority over bank accounts, investments, real estate, retirement accounts, life insurance policies, and other assets. A Financial Power of Attorney will allow you to pay your child's bills and handle their income tax filings.  
You want to ensure your child designates you as their Financial Power of Attorney in case they need someone to handle financial decisions on their behalf. 
A Simple Will
Any person over the age of 18 should consider drafting a Will that takes inventory of their assets and outlines their beneficiaries. Your child may not possess many assets at this stage in his or her life but starting this process early and communicating its importance will help your child understand that updating and revising a Will is a responsibility of adulthood.   
The world opens up to your child after they turn 18. They can vote, they can open checking and savings accounts, they can even buy a house. Whether or not your 18-year-old yet fully understands all the responsibilities associated with adulthood is a separate question. Talking to an experienced estates and trusts attorney can help you and your child manage the tools they need to get them started off on the right foot before embarking on this next chapter.  
At Sessa & Dorsey, we consider the bigger picture at hand and advise our clients on the best estate planning tools for their specific needs and desires. If you have questions about estates and trusts, please contact us at (443) 589-5600.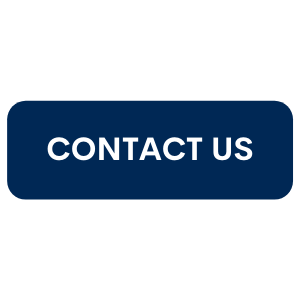 Related blog posts:
Estate Planning Documents For Your College Student 
What You Need to Know About Advance Directives